RACES
14 Artworks
To commemorate the closing down and last race day for the Pakenham Cup held at the Pakenham Racecourse in February 2014 before its relocation to Tynong, a group of local artists attended the day to document this historical event.
The Lost Balloon painting is Janine Good's version of a typical social country race day.
Taking over 150 hours and referencing more than 30 photos supplied by the attending artists, the painting pays tribute to the composition of French Impressionist painter Georges Seurat, Sunday Afternoon on the Island of La Grande Jatte, painted in 1884.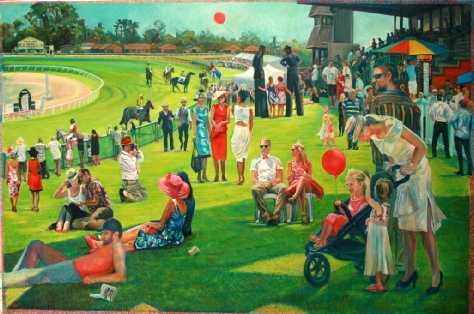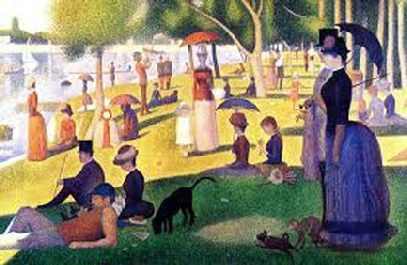 Georges Seurat A Sunday Afternoon on the Island of the Grand Jatte, 1884
'The Lost Balloon
(A Sunday Afternoon at the Country Race Day) 2014
Oil on Canvas 120x180cm
Private Collection
The race day images share the same theme of people outdoors enjoying a warm sunny day present in the famous French painting. What struck Janine about the Pakenham race day was that all kinds of people were there enjoying the event – young and old from all different backgrounds, some dressed up, some casual – she wanted to convey this sense of Community in her painting.
The painting started with the foreground group on the right hand side, a woman with a pram and 2 young girls, dressed up for the day. A narrative emerged in the artist's imagination that they could have balloons and one of the girls has lost her balloon. Many locals see this as symbolic of losing the event from their town having grown up with it. Narratives occurred throughout as relationships developed between characters in the world of the painting. It not only documents the setting but captures the colour and atmosphere of the day. To pay homage to Seurat's original painting the figure front left has been retained (although altered slightly) along with the pointillist border.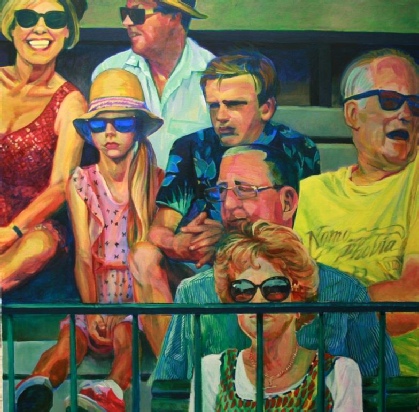 Nomophobia Family Outing, Acrylic on canvas 101x101cm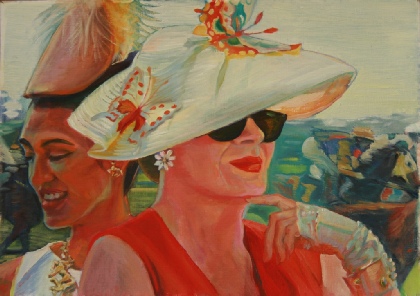 Butterflies & Gold, Oil on board 30x46cm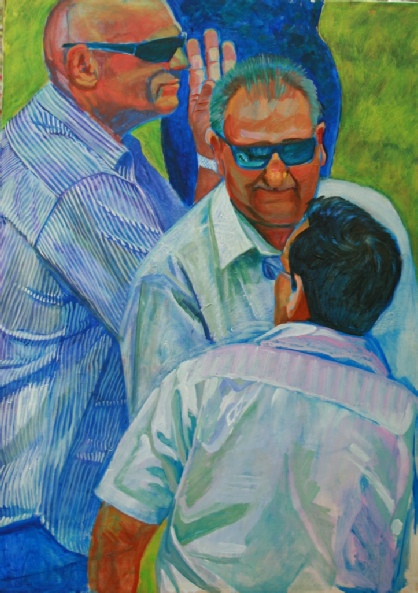 Men's Business, Acrylic on canvas 50x70cm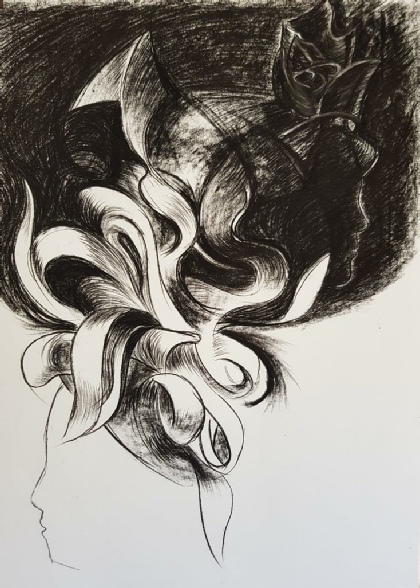 Negative Positive, Charcoal on Lana 75x55cm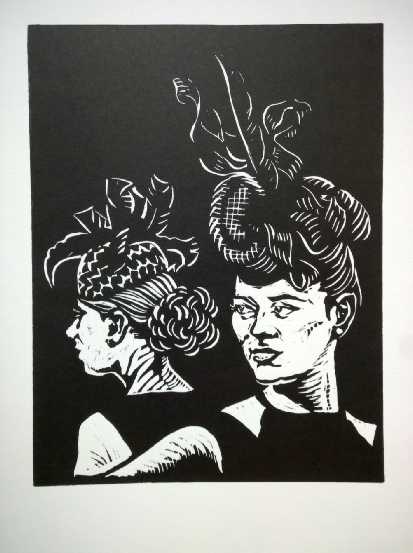 Birds of a Feather, Linocut on Magnani 21x16.5cm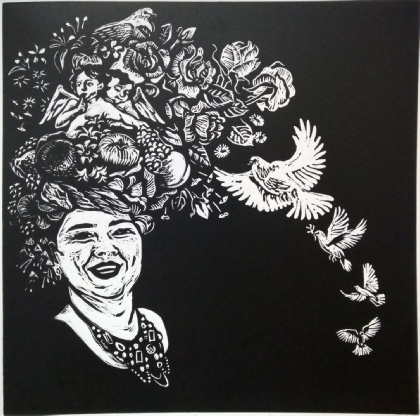 Give Peace a Chance, Linocut on Magnani 30x30cm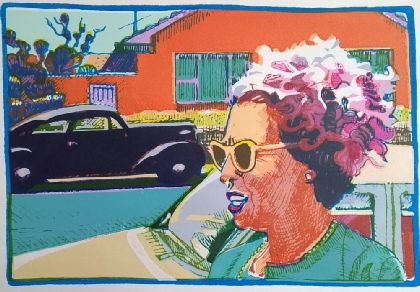 Cheers Luv, Multi-colour Screenprint 51x41cm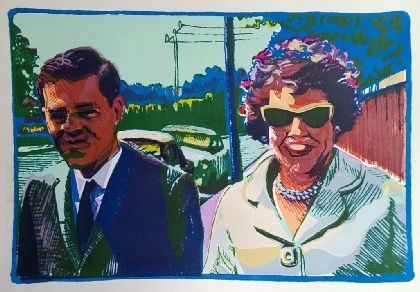 Sunday Best, Multi-colour Screenprint 51x41cm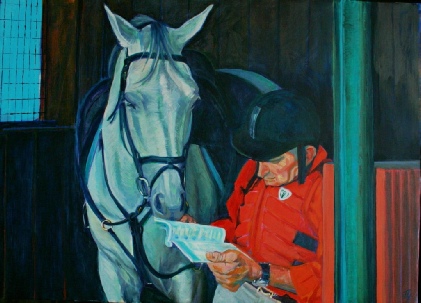 A Second Opinion, Acrylic on canvas 50x70cm
The project was initiated by Gembrook Artist Sue Jarvis for SECAN (South Eastern Contemporary Artist Network Inc.)
Janine couldn't attend the day but the extensive photographic documentation by Sue Jarvis and others enabled her to create a picture of how the day evolved.
During the painting of The Lost Balloon she became 'fascinated by the fascinators' and fashions at the race day and started some paintings of these. This kind of fashion is quite exclusive to the races, it's rare for public events to feature hats so creatively.
Three Graces, Acrylic on board, 40x55cm
Out of the Blue, Oil on board 30x46cm
Sunny Dayz, Acrylic on canvas 30x40cm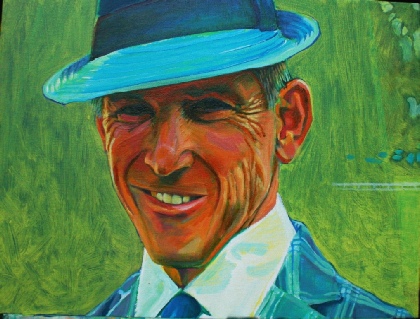 Gold Tooth, Acrylic on canvas 30x40cm