Check 1…2 MUSIC IN MOTION
In 2012 I became intrigued by watching my son's band ShyRobyn playing regular gigs in Melbourne bars and I was taking photos.
I found the venues grungy, quirky and artistically stimulating - old posters, peeling wallpaper, retro objects.
As a painting subject I was challenged by the sense of action from energetic movement enhanced by blurred and distorted imagery as unnatural light bounced around cramped spaces merging with colourful backdrops and shiny instruments.
3 EVENTS EVOLVED FROM THIS BODY OF WORK:
- eMotion - live performance painting ShyRobyn band performance
- Check 1 … 2 at Carbon Black Prahran
- Check 1 … 2 2013 Dick Bishop Memorial Prize winning exhibition at Latrobe Regional Gallery.
MUSIC IN MOTION Artist Statement
15 artwork images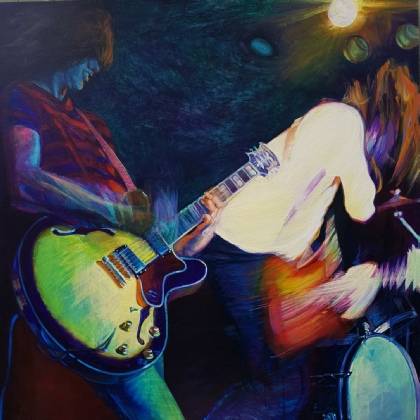 Shinin' Thru, Acrylic on linen, 122x122cm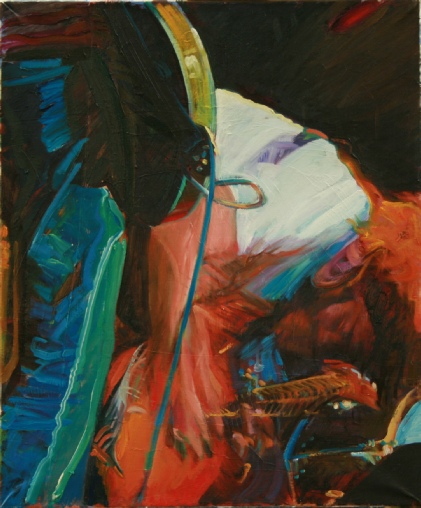 Horizontal Picking, Oil on linen, 62x52cm
Private Collection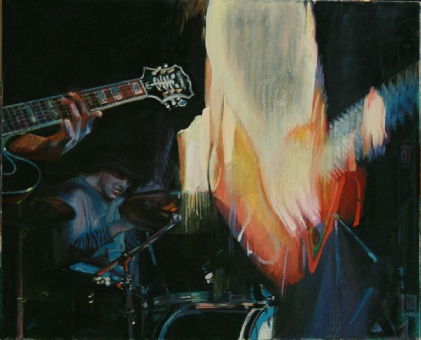 Heartbeat, Oil on linen, 65x80cm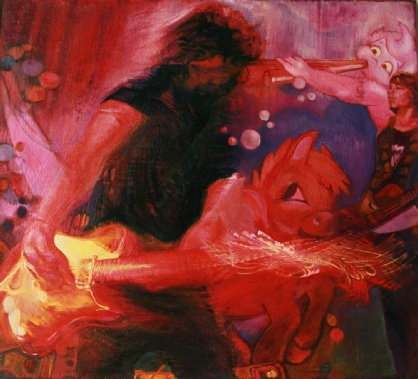 Bacchus Played Guitar, Acrylic on linen, 95x105cm
Private Collection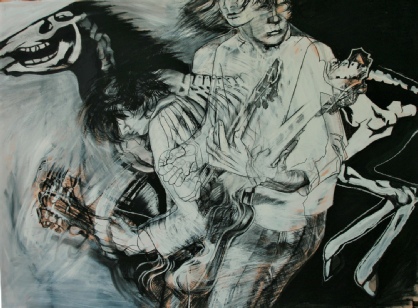 Pony Ride, Charcoal & Acrylic on board, 105x137cm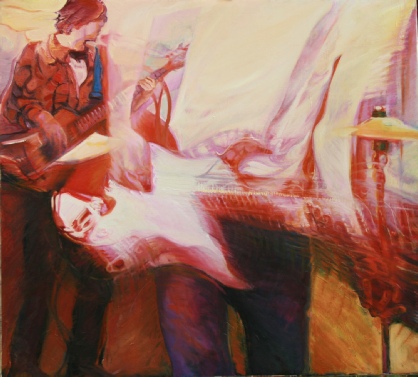 White Light, Oil on canvas, 95x105cm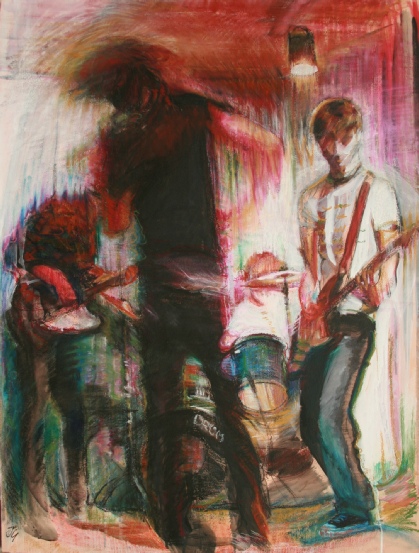 Contortion Distortion, Mixed Media on board, 108x85cm
Private Collection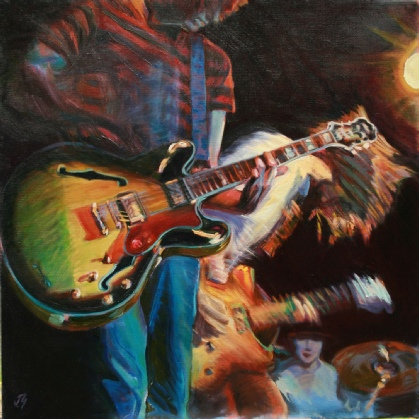 Strummer, Oil on linen, 76x76cm
Private Collection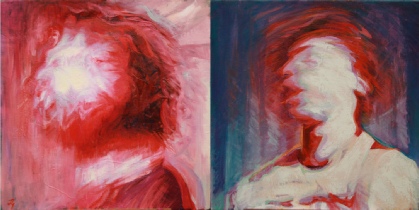 Feel This For You 1 & 2, Oil on linen, 2x56x56cm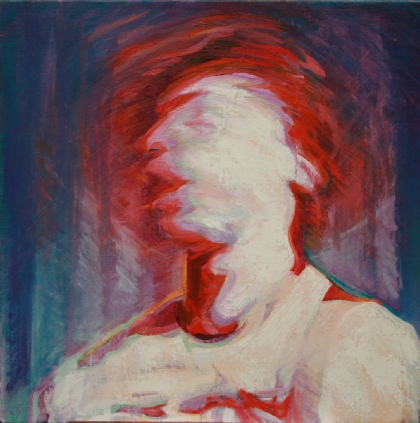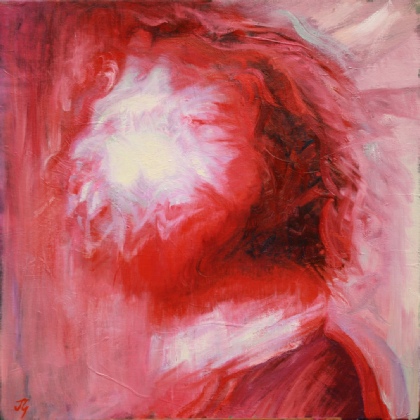 Feel This For You 2, Oil on linen, 56x56cm
Bronson Boy Wonder, Oil on linen, 77x61cm
Commission for Private Collection
Feel This For You 1, Oil on linen, 56x56cm
Private Collection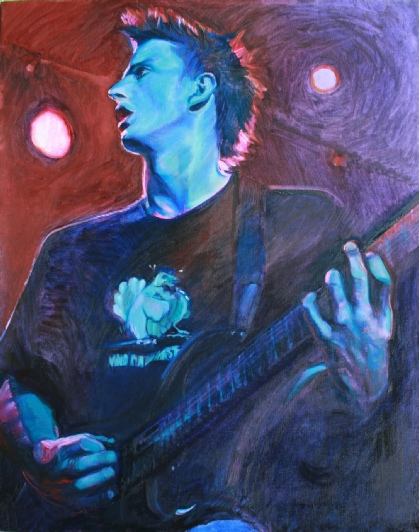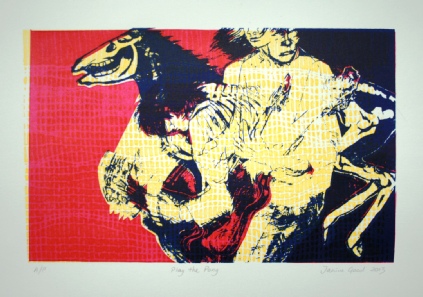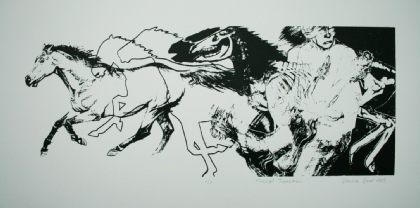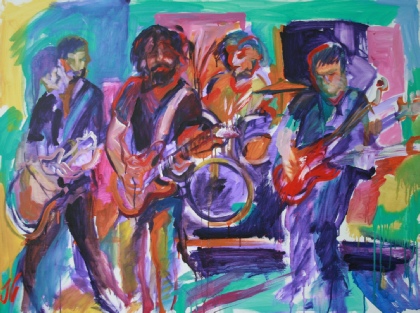 Play the Pony, Screenprint 3 colours 20x30cm
Muybridge Musical Transition,Screenprint, 20x45cm
Release - eMotion live gig painting,
Acrylic on canvas, 92x122cm