'eMotion meets eArt'
Concept by local photographer Sue Kiernan:
Public One Hour performance of painter Janine Good portraying live performing band, ShyRobyn.
Venue: Yarragon Arts Hub Gallery, as part of Creative Gippsland Festival in May 2012.
Aim: to create some energy and movement.
8 Artworks (Practice & Performance) +
12 Event Photos compliments of Kingsley Price and
Emily (Wil) Kulich (Founder The Warragul Citizen)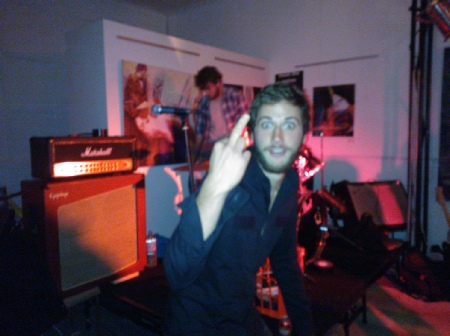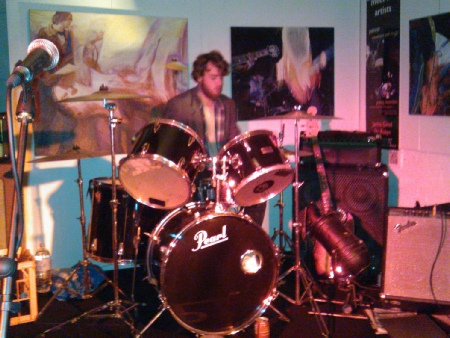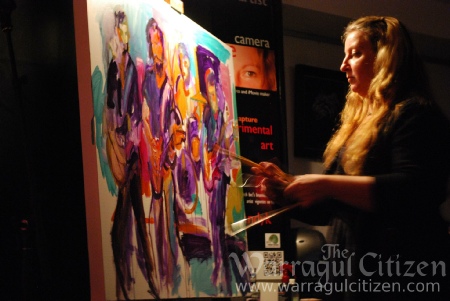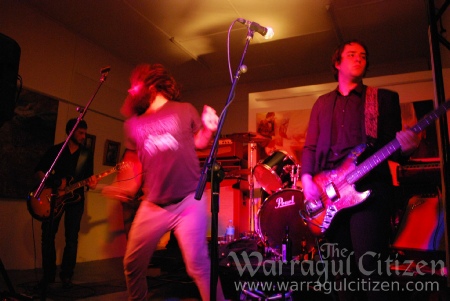 THE SETUP
On the day of the performance the gallery was 'blacked out' with drapes, carpet, PA and lights brought in and a portable stage for the drumkit.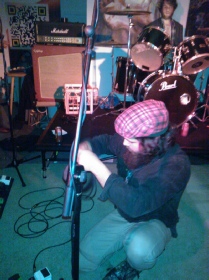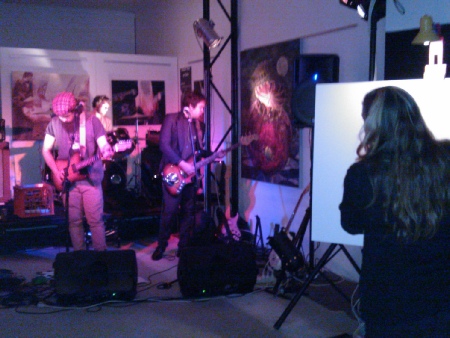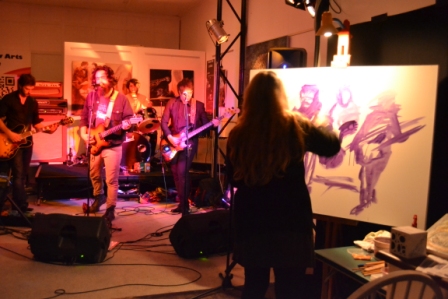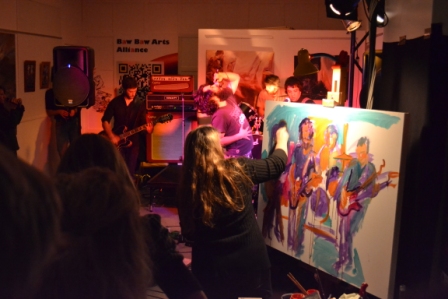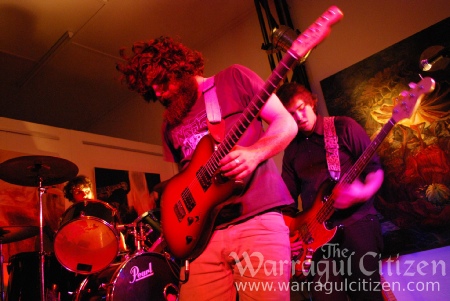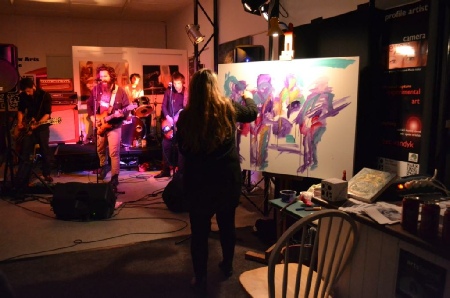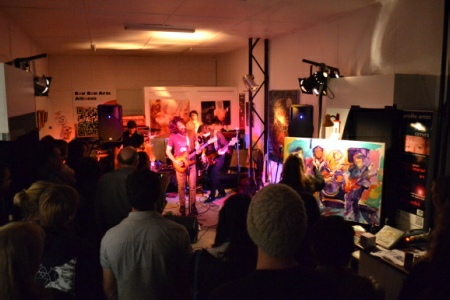 About 60 local people crammed into the small gallery mostly to see this energetic band who had a following but were also interested by the emergence of a painting during the hour long performance. (I did have some fans too!)
We successfully brought some of the flavour of Melbourne's Music culture to Gippsland and the Warragul audience.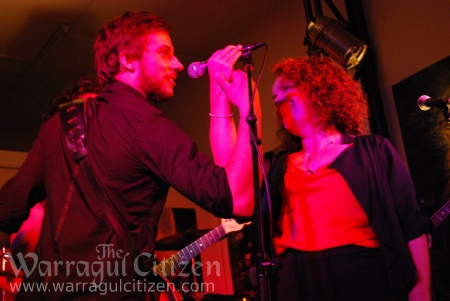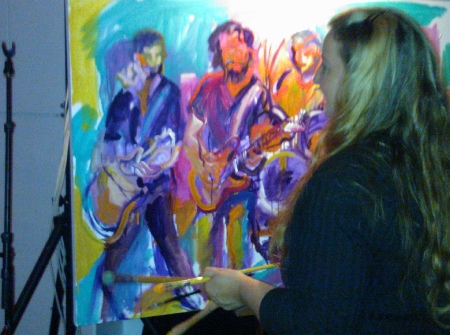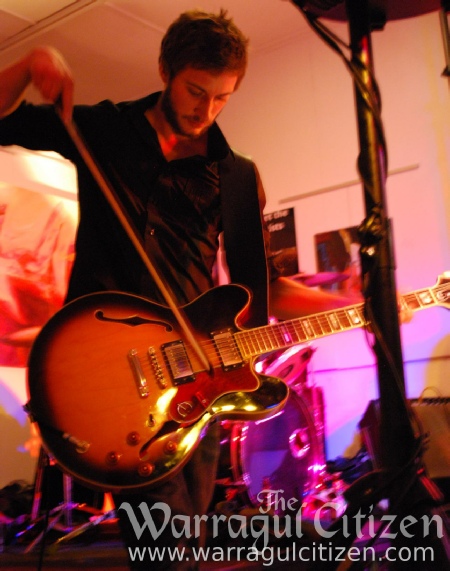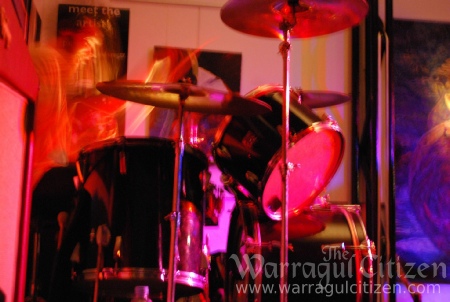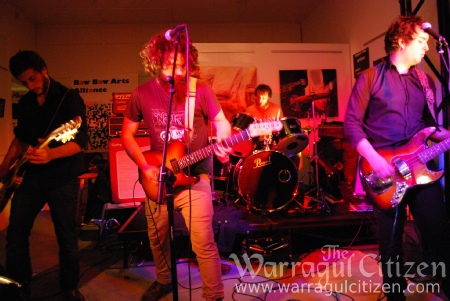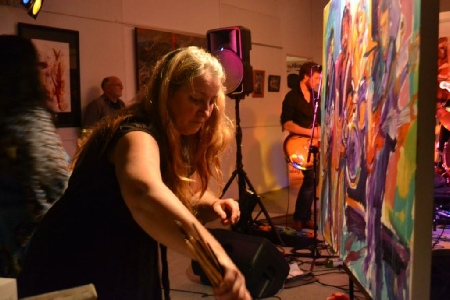 CREDITS:
Thanks to ShyRobyn:
Dan Mackinnon (vocals/guitar),
Andy Brown (guitar),
Michael Nocentini (bass),
Cam Price (drums).
Thanks to Eugene Mackinnon for lights and sound.
Thanks to Bones Mackinnon for photographing & filming some of the event.
Thanks also to William PJ Kulich founder of Warragul Citizen newspaper (now BawBaw Citizen)who reported on the event and also took awesome photos.
Thanks to Sue Kiernan for dreaming up the project, hosting and promoting the event and Baw Baw Arts Alliance for providing the venue.
Huge thanks to everyone who helped clean up the following morning, you know who you are!
Painting 'live' always produces a work with spontaneous energy. You have to approach it with not a trace of preciousness about the outcome. It was a nerve-wracking but invigorating experience.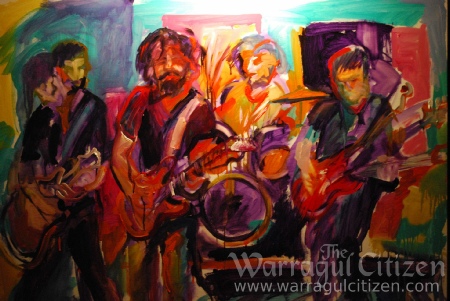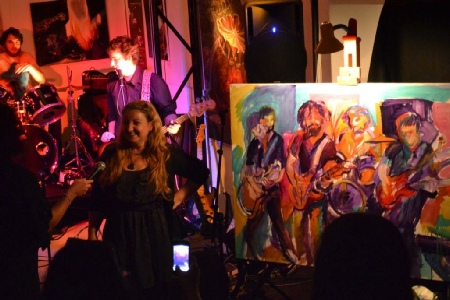 REHEARSALS
Before eMotion Meets eArt happened I was sharing my studio with ShyRobyn so we had some practice sessions where the aim for me was to capture some energy & movement.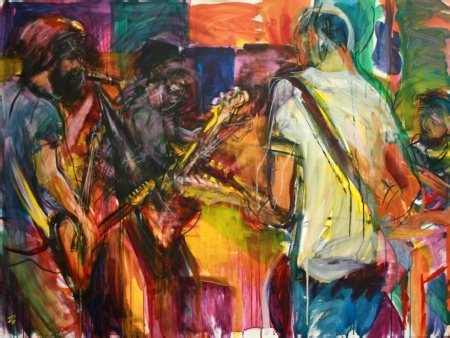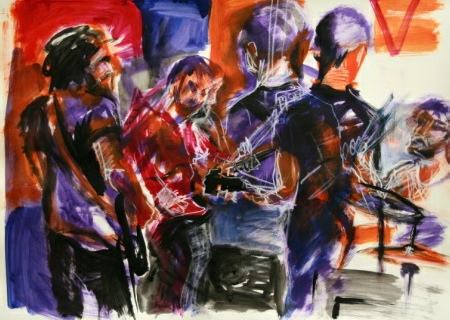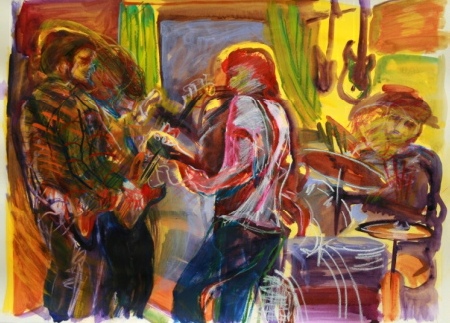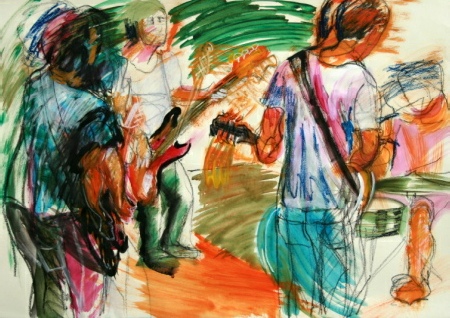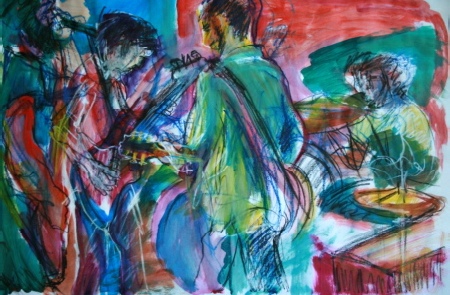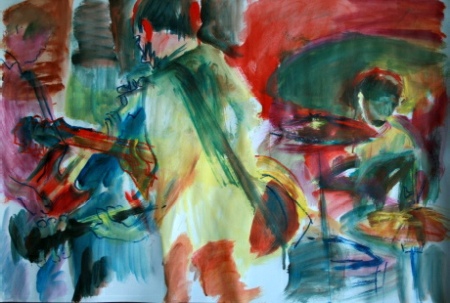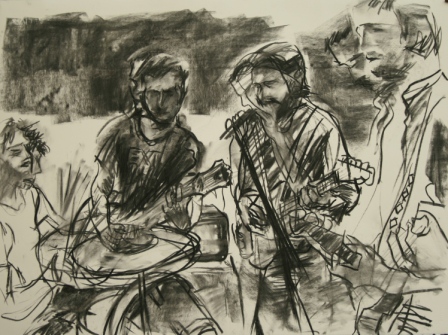 Sadly it was to be the last performance by ShyRobyn. I will forever be grateful for the boys allowing me into their world. We made lasting friendships.