The drawing called Waiting shows the model shifting in various positions as the weight of the baby gets uncomfortable.
This drawing won Best in the Show Award.
Art was a good distraction when I went into labour. The only thing that would take my mind off the contractions while I waited for a lift to the hospital was to draw - it was a floral arrangement, I never finished.
Breastfeeding was an equally amazing experience, as was raising two children into adulthood.
MOTHERHOOD
My first full-term pregnancy was such a profound, life-changing experience that I couldn't ignore expressing how I felt through art.
I also couldn't resist drawing my bulging body while I had the opportunity, I find it such a beautiful shape.
The human body is amazing!
9 Artworks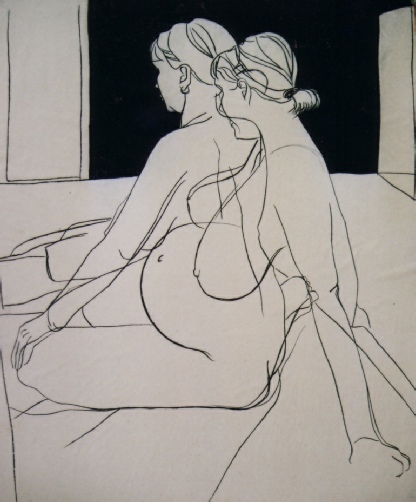 Waiting 2005 Charcoal 80x50cm
Best in Show Award - Baw Baw Annual Art Show Yarragon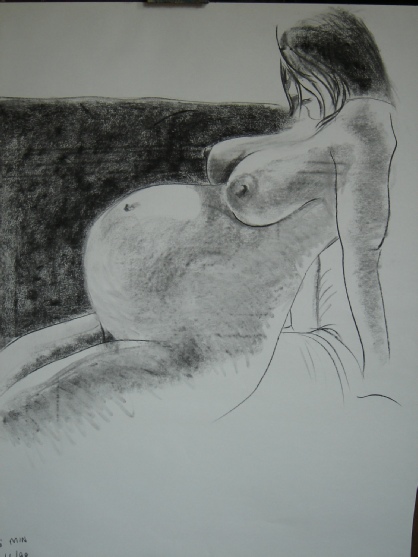 Waiting 2, Charcoal on cartridge 80x70cm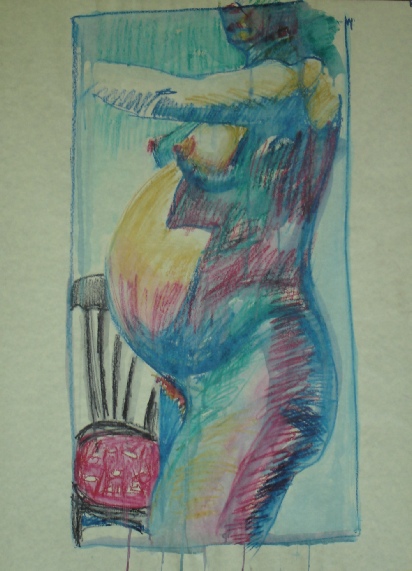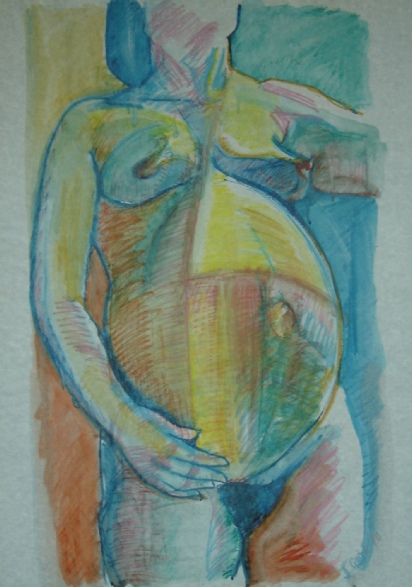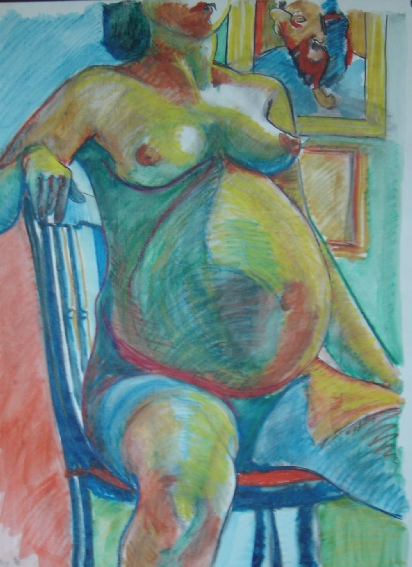 Pregnant Drawings 1 - 3
Water soluable crayon on parchment 80x60cm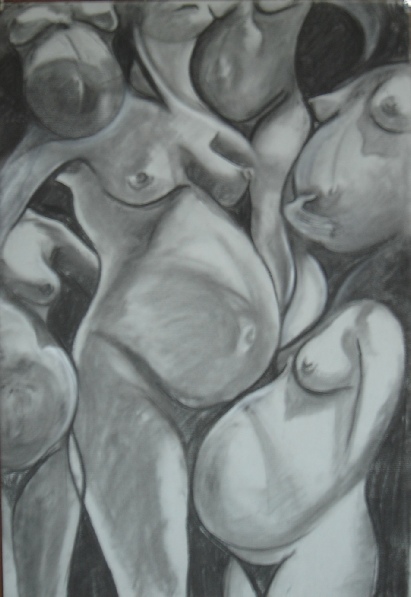 Bulge Obsession
Charcoal and pastel on grey paper 70x50cm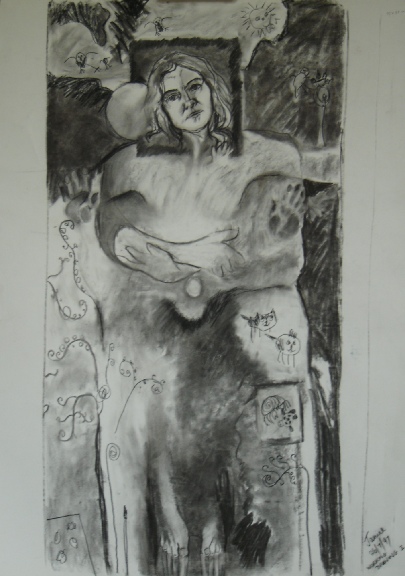 Pulled in Each Direction
Charcoal on Lana 70x40cm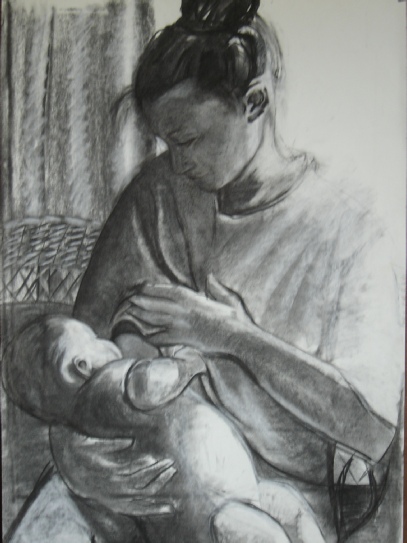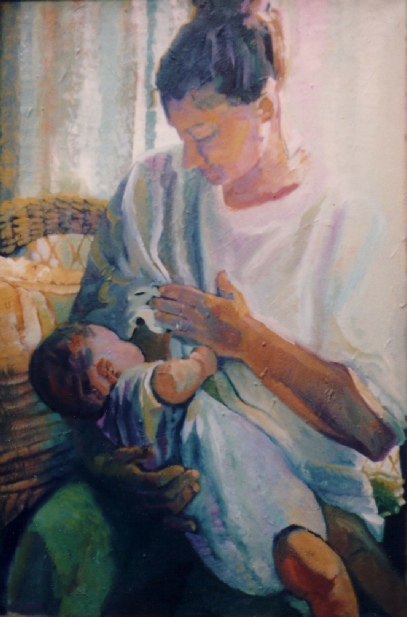 Carolyn feeding Jason, Oil on canvas 90x60cm
Private Collection
Study for Carolyn, Charcoal 70x50cm