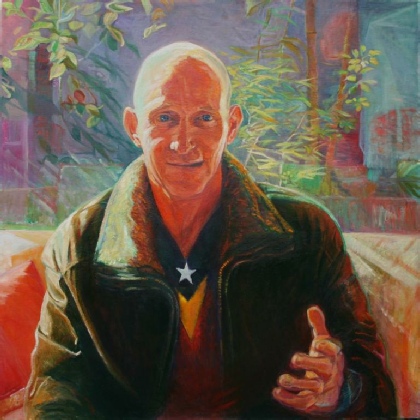 Damien's World 2017 Oil on canvas 101x101cm
Portrait of Prof Damien Kingsbury
'Immersed' 2018 Oil on canvas 102x102cm
Portrait of artist (Bill) William Young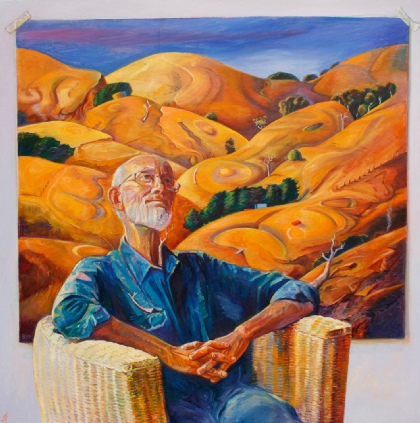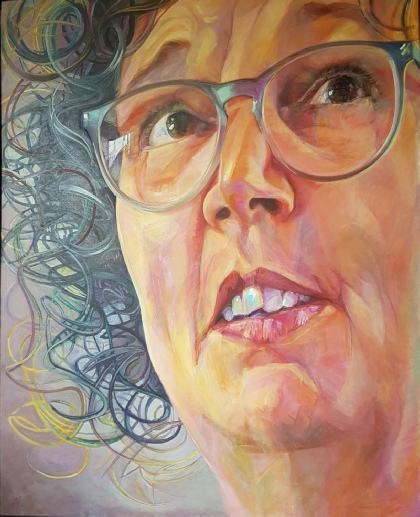 PORTRAITURE - HIDDEN FACES
Recently 'The Portrait' has become more prominent in my art practice even though it has been of interest since the very beginning. I have painted more than 45 portraits, and each one has its challenges, some more than others.
My aim: to capture something of the character or soul of the sitter, to say something about a deeper part of them and in doing so reflecting on an aspect of human nature.
4 Archibald Prize submissions, unsuccessful at AGNSW but selected for the Victorian Salon des Refuses, HIDDEN FACES exhibitions.
'A Day in the Life' 2019 Oil on canvas 101x101cm
2nd Portrait of Professor Damien Kingsbury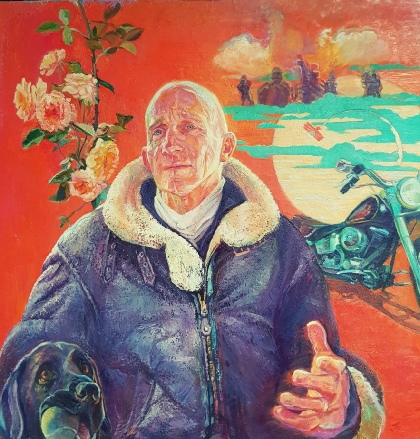 Although unsuccessful I like that entering the Archibald encourages you to try different approaches because it is known for controversy. I struggle with the 'shock for shock's sake' approach but it's good to push yourself to enter because it's quite an expensive undertaking to even find a sitter, then trying to paint something worthy!
Oh yeah, and then there's the shipping to Sydney and back, only to have it viewed for possibly a few seconds before being rejected. The Salon des Refuses is an encouraging consolation!
Click on individual image for Statement about each painting.